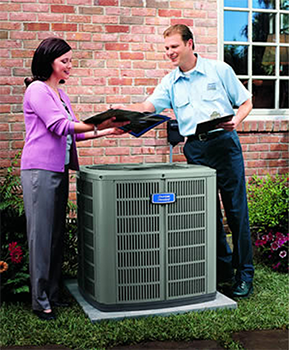 A-1 Hobbs offers our customers a beneficial and worry free Service Agreement Program for only $119 for the first system per visit. Our Service Agreement Program will provide you savings on operating breakdowns, improved air quality, an increase in the life of your equipment, and the peace of mind of knowing your mechanical systems are running safely.
*$119 for the first system per visit and *$65 each additional system per visit.
As a paid member of our program, our customers enjoy the following services:
Two performance tune-ups per year - this allows us to catch small problems before they become large, expensive ones.
24 hour priority service 365 days per year (including peak seasons)
10% off replacement parts
10% off new unit purchases, up to $500.00
Discounted diagnostic fees
Energy saving condenser coil cleaning
Labor Warranty (always 30 days if you have a problem within 30 days, there is no charge to come back and diagnose the problem)
Regular bi-annual maintenance will maximze the life expectancy of your HVAC system.
The most common problems we see come from lack of maintenance. Clogged drain lines, dirty filters and coils, plugged orifices, loose electrical connections, and improper calibrations are all problems that could cause potential system breakdown. Let A-1 Hobbs offer peace of mind and meet all of your heating and air needs with a Service Agreement.
For more information or to become a plan member call 706-729-0480
Did you know
Dirty coils reduce efficiency and cause your unit to work harder, causing parts to wear out faster, and shorten the life expectancy of your unit. Your unit will cost you more month after month on your utility bill if the coils are not kept clean. Test performed by the EPA explain that as little as 1/10th of a centimeter of dirt or dust on a coil could reduce efficiency by 21%. Since the average homeowner's heating and cooling bill is $1,500 per year, a 21% loss in efficiency means you could be wasting up to $315 each year.