Gas Pipe Design - Repair - Installation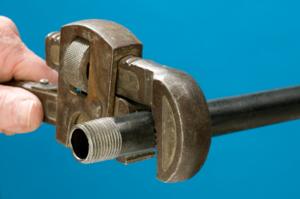 A-1 Hobbs Heating and Air designs, repairs and installs gas piping systems of any size. Whether needing a complete gas line system designed and installed in your new home or running an underground gas line to your new gas grill, we are here to help. We offer free estimates on all new installations and are equipped and trained to locate and complete all necessary repairs. We obtain the proper permits and pressure test every gas install to ensure that they are leak free and safe to operate. All gas appliances are connected per manufacturers specs and per the local building codes. For your peace of mind we are certified in installation of natural gas, LP and underground plastic piping. At A-1 Hobbs, customer safety and satisfaction is our number one priority. Please give us a call for a free quote on all of your gas needs.
Let Us Install Your Gas Appliances
Furnaces
Gas Grills
Fireplaces/Log Lighters
Gas Lanterns
Gas Stoves
Water Heaters
Swimming Pool Heaters
Hot Tubs
IMPORTANT!
If you smell a gas leak, leave the vicinity immediately. DO NOT turn on any electronic devices or attempt to turn off the gas valves. Once you have reached a safe location call or contact your local gas company to report a leak.